---
F.A.Q.
BritishFest wants all of our attendees, guests, vendors, and exhibitors to have a fun and safe convention experience. To that end, please review and abide by the following rules and guidelines. Your paid membership constitutes your agreement to these terms.

Badges

Convention participants are

required to wear their badges visibly at all times

, and you may be asked to present your badge to enter convention events. Refusal to wear your badge is grounds for removal from the convention. Your badge is property of BritishFest and is subject to revocation at the discretion of BritishFest. If you lose your badge, please contact staff to arrange for a replacement. You will be asked to provide ID and a $5 fee applies to replacement badges.

Some events may be restricted to attendees aged 18 and older. You must present your photo ID upon request.

Conduct

Please behave in a respectful and appropriate manner in all areas of the convention. BritishFest will not tolerate disrespectful or offensive behavior, harassment, or breaches of the peace. If you are asked to leave someone alone, it is expected that you will do so. We reserve the right to contact local law enforcement if necessary to deal with any incidents.

Attendees will comply with the directions of BritishFest Security/Staff at all times.

If you feel uncomfortable with a situation please seek out a member of the staff or a volunteer and we will deal with the situation to the best of our ability.

The following, among others at BritishFest's discretion, will result in revocation of membership and ejection from the convention: Fighting; willful destruction of property (whether owned by the venue, convention or anyone else), physical and sexual harassment (this includes molestation); theft; piracy and/or sale of merchandise not regulated by the convention; display of offensive or sexually explicit materials; use of alcohol or drugs or public intoxication; willfully disobeying the instruction of any Staff member or Volunteer; any violations of municipal, state or federal law.

Shoes must be worn at all times.

Smoking and Vaping are not permitted in the building. Must be 30 feet from any exterior door.

Please keep watch over your purses/bags/backpacks and personal belongings at all times. We'll be sympathetic, but BritishFest and the hotel are not responsible for lost or stolen items. Please do not leave bags/purses/backpacks/boxes unattended. Unattended items may be treated as suspicious and turned over to Police/Fire for disposal.

No sleeping in the hallways or convention areas. If you need a nap, please retire to your hotel room.

Room Parties/Hotels

BritishFest is not responsible for anything that happens outside of the Main Event. Please remember that your conduct reflects upon the convention and/or your fellow attendees and act appropriately so that we will be able to maintain good relationships with our hotel partners.

Children

Children 10 and under must be accompanied by an adult at all times, to include panels and activities for children. Parents/guardians are responsible for child's conduct and will be held liable for any damage to the convention venue or property of our vendors, exhibitors, guests, or attendees.

Children discovered without a parent or guardian will be escorted to Con Ops until we can locate their parent or guardian.

Proper Attire/Cosplay

Clothing and costumes must cover all 'private' areas. For both sexes the groin must be covered, the nipples must be covered ('Three finger rule' applies). Essentially if you would get arrested for showing it off, you'll need to cover it up. No allowance will be made for 'wardrobe malfunctions', so make sure your outfit functions correctly and keeps you covered in all circumstances. This is a family-friendly convention and children may be present, so dress accordingly.

For your safety, shoes must be worn at all times in the Convention Center.

Cosplay is not consent.

Just like we should have all learned in grammar school, please keep your hands to yourself. Ask before hugging, touching, grabbing, putting an arm around someone, or any other physical contact with people with whom you are not well-acquainted. 'Asking' if you can grab anything that should only be grabbed by intimate partners is right out. Please have consideration for the Cosplayers who have done so much work to add to the atmosphere of the convention.

If you are a cosplayer, please understand that people will probably want to ask you to take pictures. If you choose to decline, please be kind about it. However, if you feel as though you are being harassed or put in situations where you are uncomfortable, please contact convention staff promptly.

Please see weapons policy for any props.

No costumes may be realistic depictions of American Law Enforcement or current American Military uniforms.

Photography

Please be aware that your membership and attendance at BritishFest constitutes a waiver and authorization to publish any image or video of your likeliness. These materials may be used for information or/and promotions of BritishFest. If you would like to request your image not be used, please contact a staff member.

We can in no way control another convention attendee from photographing you and/or using your image. If you would like them to not use your picture, please talk with that person.

Always ask parent/guardian permissions before taking any photo of a child.

If you want to take a photo, please ask permission and then move out of the traffic path. If the person you would like to photograph is sitting or resting, then they're probably not ready for photos. Ask politely when would be a good time to meet again.

Pictures of the props and sets in the Prop room are authorized for personal use only. BritishFest does not grant license for commercial use or sale of photos of these items.

Health

Please stay hydrated. Soda/Tea/Coffee and 'energy drinks' may contain caffeine and other diuretics that will actually work against keeping you hydrated. Drink plenty of water.

We know late night convention get-togethers can be awesome, but make sure you get plenty of sleep.

For the health and comfort of our guests and your own well-being, please exercise even better hygiene than normal while at the convention. Con-funk and Con-flu are no fun for anybody.
​
5. What are the costume contest rules?
Britishfest Main Costume Contest Rules

The costume contest will be held on Saturday evening. The green room will be open an hour before the contest starts and all entrants will be required to be in the room at that time. We want to have everyone lined up in order and ready to go on time. Signup for the cosplay contest is at the volunteer table next to registration.

The judges will be chosen by the Contest Coordinator at the convention. They may or may not include the convention guests-of-honor or attendees with extensive costuming experience. The Contest Coordinator and the con staff will have no say in the competition choices the judges make.

The Rules:

1) All contestants must have a completed entry form turned in. If your entry has an unusual name (or names), please provide a phonetic pronunciation.

2) If you have a narration you want the MC to read, please make sure it is legible on the entry form or provide a legible copy to be attached to your form. If you want to use recorded music or narration, please let us know ahead of time and we'll do our best to accommodate you.

3) If you are doing a recreation costume, it is highly recommended that you provide some form of documentation (pictures, drawings, etc.) with your entry form for the judges. Please don't assume they will know the original source. Our judges are good, but they don't know everything.

4) No nudity! The naughty bits (male and female genitalia) must be adequately covered. Once again, the 3-finger rule will be in effect for all costumes. The Coordinator will be the person making the decision if a costume is adequate. A man can be bare-chested and a woman can show cleavage, so long as everything else is adequately protected. Remember – BritishFest is a family friendly convention and children will be present.

5) It is up to the contestant to decide how best to present their costume. Use the stage area to show off your work to its best advantage. If you aren't sure, contact the Coordinator for advice or help.

6) Multi-person entries are perfectly acceptable, so long as you remember there's only so much space on the stage. A multi-person presentation will be limited to 3 minutes on stage; single entrants will have a minute and a half. There will be no microphone available on stage.

7) You can surprise the audience and the judges. You may NOT surprise the Contest Coordinator or MC! Notify the Coordinator in advance if your entry has any special requirements or effects or if you'll need help on or off stage.

8) Your safety and that of everyone in attendance is important to us! And we really don't want an unplanned visit from the Fire or Police Departments (or the facility manager). There will be NO pyrotechnics allowed. If you want to use a weapon on stage, you must clear it with the Coordinator and Head of Security before the competition. Projectile weapons must be unloaded. And no blatantly modern weapons/guns will be allowed. All weapons must be kept peace-bonded until you are ready to go on stage and must immediately be returned to bonded status when you come off the stage.

9) If your costume contains an element that can rub off onto another surface, please be considerate of your fellow costumers and our site by being very careful. Don't leave a trail behind you. No dripping blood, messy body paint, peanut butter (yes, that has been tried) or anything similar in the green room or on stage.

10) It is not required that a contestant has made their costume, or all their accessories. If someone else has made the costume for you, please give credit where credit is due.
---
Powered by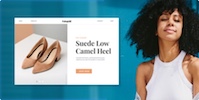 Create your own unique website with customizable templates.